How volunteering for Healthwatch Islington helped me in my university studies
 Jacqui took part in a project that students from London Metropolitan University carried out with Healthwatch Islington earlier this year.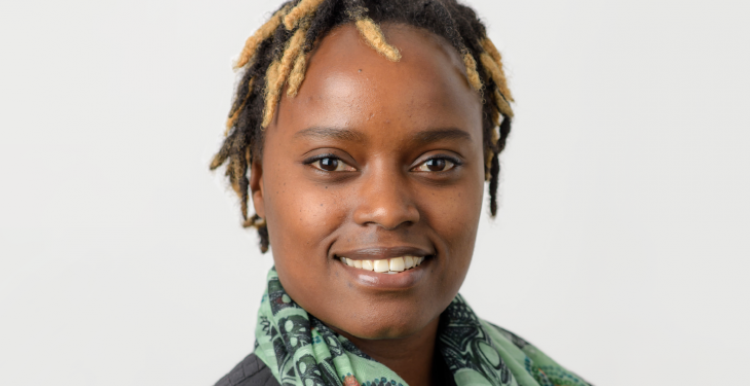 Hi, my name's Jacqui and I'm studying Public Health. I was just starting the third year of my degree when I took part in a Healthwatch project looking at social isolation. 
The reason I was excited when I saw the advert for this particular project was because the word 'research' featured so prominently in the description of what we would be doing. I was going into my final year and knew that research would be a significant element of my studies. My course covered theory of research but I knew practical experience would be vital, and being able to expose myself to this before starting my dissertation was going to be a real help.
Our research project
The project was focused on social isolation, and we were keen to ask local residents if and how they were engaged with family and the wider community. There was lots of training and preparatory work. I learnt so much through the training and was really well supported. I felt confident by the time I went out on visits.
We began by thinking about how to structure a questionnaire and then designed a pilot that we took out into the community. We were interested in whether residents were aware of local activities they could join in with, and whether they felt they would be more involved if they had more information. 
Most people understood that social isolation had something to do with loneliness. The big thing we found was that people didn't want to relate to it, as they found it stigmatising.
How I've benefitted from taking part
Through the project I learnt how to formulate research questions, and I also learnt how to probe further, which meant I was able to gain extra information during interviews. I learnt how to be a good listener and to be non-judgemental. I also learnt how to be aware of safeguarding, and how to communicate that to residents. The project helped me to build confidence and to go out and interview members of the public.
From the theory point of view, I learnt about methods and designs on my course and now I find it easier to relate to the theory since I have gained practical understanding and experience. This has made it easier for me to understand my course and retain any new concepts.
I graduated from London Met with a first class honours degree and have started a Masters in Public Health at the London School of Health and Tropical Hygiene. Since graduating I've also looked at some jobs within the charity sector, which I no longer find as daunting as I know I have relevant experience.     
In the future I want to work at making a change in people's lives. I'm driven when I see I've had an impact. I would like to go on to work in Public Health and influence policies that affect the lives of different people.
My advice to other students considering getting involved with Healthwatch
If you're doing a relevant degree, especially with a research element, then definitely go for it. You learn so much more! You can utilise everything Healthwatch has to offer. It helps with your degree and when you're looking for work. When I see job descriptions there are so many elements that I have examples for now from doing the Healthwatch project. Healthwatch is also well recognised and respected which has definitely helped me with networking. Grab the opportunity by the horns!