Healthwatch volunteers visit pharmacies in Islington
Our volunteers visited local pharmacies to see how accessible they were for people in wheelchairs or with limited mobility.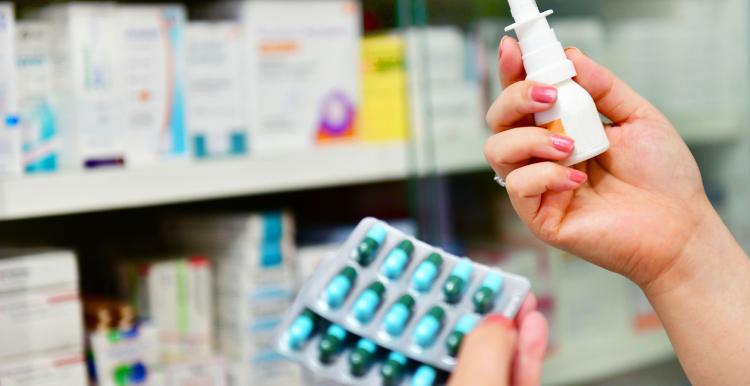 Access to some of the aisles would have been difficult if not impossible, with access from one end blocked, probably to prevent shoplifting, and access at the other end difficult because of signs and baskets. It's a large, long and thin shop.
GP services have been under a lot of pressure since the pandemic. Sometimes it can be a long wait for an appointment. Pharmacies offer many NHS services and have a crucial role to play in taking pressure off general practice. However, some pharmacy buildings are less accessible than others.
To ensure that every resident has adequate access to pharmacy services it's important that pharmacies are located close to where people live, but it's not the only factor that needs to be considered. It is also important that pharmacy services are inclusive. We decided to see for ourselves how inclusive these services were. Volunteers and one Healthwatch staff member visited 40 pharmacies across Islington and made assessments on the accessibility of each building they visited.
We asked volunteers to consider how easy it would be for wheelchair users or people with buggies to enter and exit the buildings and navigate the interior spaces. For example, we noted whether entrances were on street level or if there were steps or ramps to negotiate. We also looked to see if there were automatic doors, because heavy shop doors can be difficult for disabled or frail residents to open. We checked inside for hearing loops and seating areas and also observed the height of the counters.
Accessible services are services that are well promoted to the people for whom they are intended. We asked our volunteers to check whether any additional NHS services on offer were clearly advertised by the pharmacies where they were available.
What we found
The size and layouts of pharmacies varied hugely. Some were easily accessible and offered a large range of NHS services, others were limited both in terms of size and the range of services available.
Physical accessibility, particularly for those with a wheelchair or buggy, was limited in a number of cases.
13 of the 40 pharmacies we visited had automatic or power-assisted doors
The additional NHS-funded services on offer were not always clearly advertised.
We have shared a report on our findings with NHS leaders.
Tell us your story
If you've had difficulties accessing pharmacy services, or have had a good experience where staff members have made a special effort to meet your access needs, please let us know.