Our review of GP practice websites in Islington
We looked at the websites of the 32 NHS GP practices in Islington, and at the information available to patients about online services.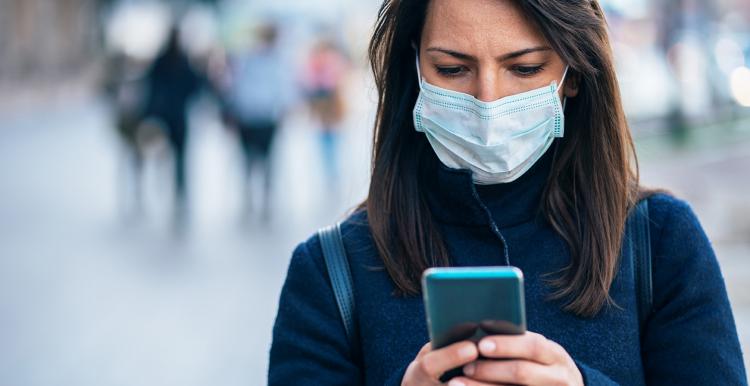 This research made me more aware of the barriers experienced by many people who are not frequent or confident website users. I think it would help if, after designing a website, a GP practice tested it with a few patients of different ages, languages, and internet skills, to see if it works!
As more and more of us are asked to access services online, the quality of the information available to patients through the website of their GP practice has become increasingly important.
We carried out an analysis of GP websites in Islington. We focused on the information provided about coronavirus and accessing GP services. It was important for us to consider that not all patients would be familiar or comfortable with online services and digital information. Nor would all patients have English as their first or familiar language.
What we found
Hardly any of the websites had altered or updated their standard information. Patients could be confused by the information on the home page telling them not to attend in person, presented alongside sections providing information on opening hours, clinics, and services as though they could still be accessed face-to-face.
Some websites had information that was obviously out of date. This can undermine confidence in other information on the website.
There was a lack of information for parents and carers on accessing services.
Only a small number of websites explained the importance of getting vaccinated for COVID-19 or addressed the concerns that patients may have. This feels like a missed opportunity.
Translation tools were not readily available on more than half the websites.
More information could be provided for patients about the information they can expect to access when clicking on links.
"I think an explanation of how using the link will help you and what information you can expect to get from it is often lacking."
Examples of good practice
One website included access to content called 'How was the Covid-19 vaccination developed so quickly?' as a means of addressing vaccine hesitancy.
One practice had a video about COVID-19 for patients with Learning Difficulties.
Two practices used the home page to share information on how to 'spot a scam', warning patients about unscrupulous people trying to charge for the vaccine.
One website had a menu heading for 'Novel Coronavirus' and included a section on Ramadan and the COVID-19 vaccination with questions and answers for Muslim communities. The information came from the British Islamic Medical Association and included a section on 'answering the myths'.
One practice had a separate page for 'Help from Reception Team: using e-consult Lite to explain your problem' that also offered information on telephone assistance and the times when it was best to call.   
From Digital Exclusion to Inclusion
Our latest report 'From Digital Exclusion to Inclusion' contains a series of recommendations for making services more digitally inclusive. These include:
Thorough usability testing of new IT platforms for public services
Regularly updated websites, with clear and consistent information
The report is being launched at an online event on 20 July. What one thing would make it easier for you to get online and/or access online services? What barriers have you faced? Come along and have your say.