More mother tongue counselling services are needed to support migrant communities in Islington
The coronavirus pandemic means that many of us are isolated from friends and family. Mental health support has never been more important. Our latest report investigates how well these services meet the needs of migrant communities in Islington.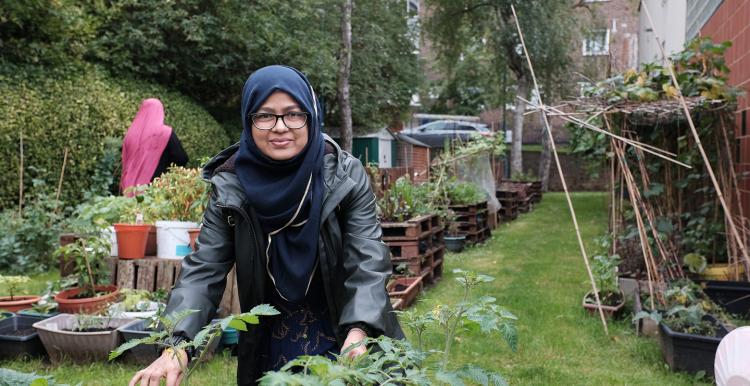 Mental health in Islington
Almost one in six adults in Islington are diagnosed with depression and/or anxiety.
Serious mental illnesses such as schizophrenia and bipolar disorder are more prevalent here than in other London boroughs.
People with mental health conditions have worse physical health and on average die younger than the rest of the population.
Mental ill health, and the stigma and discrimination associated with it, can have negative impacts on every aspect of life, including social inclusion, employment, education, economic hardship, and physical ill-health.
Eight local organisations supporting migrant communities worked with Healthwatch to carry out research
We carried out interviews with 73 residents who were living with mental health support needs to find out what their experiences were of accessing the services available in the borough.
What we found
Awareness of NHS commissioned mental health support services was low.
In many cases cultural and language barriers made NHS counselling and talking therapies less effective for members of migrant communities. Services were better suited to second generation members of these communities.
GP endorsement of counselling and talking therapy services is very important.
A number of residents said that difficulties in getting their GP to make a referral made it even more difficult to access mental health support.
I used CCIWBS (Camden, City, Islington and Westminster Bereavement Service) when my husband passed away and I believe they helped me greatly when I was extremely depressed.
Feedback from community organisations
We also interviewed representatives of each organisation participating in the research. We asked about the residents they supported and how their needs were changing:
There is more demand for support than there is capacity to provide it, and the complexity of cases is increasing. It is overwhelming.
They know they are the last port of call for their clients. As funding is very limited, some staff are volunteering their time for free to provide sufficient capacity.
There was a feeling that for some communities (Bangladeshi, Somali, North African) people are sometimes given medication rather than talking therapy. We need to do more to ensure that residents know about mental health, and know their rights to access support, other than medicines.
Many of the organisations had taken part in Mental Health First Aid training funded by Islington Council and found it very helpful in supporting their work.
We do a lot of unravelling for our clients, a lot of untangling and understanding who has done what, and which agencies are involved. We get them out of the problems or situations they end up in as a result of their mental health issues.
How can support be improved?
There is a need for adequate resourcing of the organisations that support migrant communities, and increased provision of mother tongue counselling services.
It is important to make sure that statutory services with higher thresholds of need have information to hand to be able to refer those who are not eligible to something more suitable for their current level of need (for example primary care mental health workers, day centres, wellbeing activities, or social prescribers).
It is important that GPs more routinely and consistently offer talking therapy (where appropriate) as an alternative to medicine.
It is also important to continue work to empower communities to know more about what mental health means, what's on offer, and their rights.