Improvements in mental health support services for migrant communities in Islington
Feedback we received from residents and local organisations supporting migrant communities is helping make mental health services easier to access for people from diverse cultural backgrounds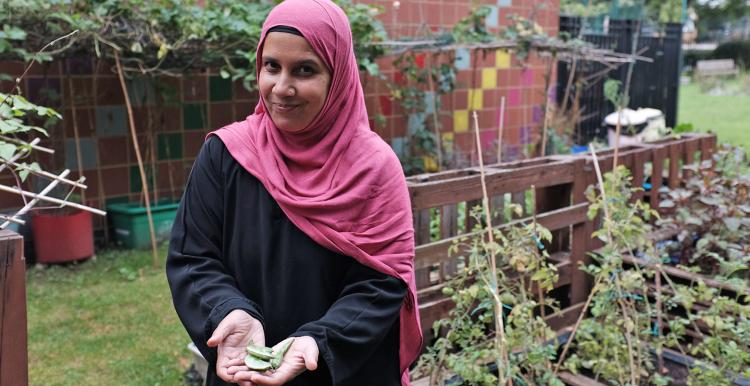 World Mental Health Day takes place on 10 October every year. This year's theme is 'mental health for all' so it's a good time to share an update on work undertaken by our Diverse Communities partnership earlier this year. We wanted to better understand the feelings of local residents from migrant communities toward mental health support services in the borough.
We heard from 73 residents from migrant communities who were living with mental health issues, and from staff from eight support organisations. We learned that in many cases cultural and language barriers made NHS counselling and talking therapies less effective. These services were, for example, better suited to second generation members of these communities.
A staff member from Islington Bangladesh Association explains,
'Many of the questions that a therapist needs to ask are complex concepts to get across in the Bengali language, and also need to be asked very sensitively. This can be a challenge for time limited services.'
The changes that people told us would improve mental health support included:
More mother tongue counselling services,
Counselling that is culturally sensitive to the needs of clients, particularly to faith,
More work to empower people to know more about what mental health means, what's on offer, and what their rights are,
Making the process of accessing services easier for residents who don't have English as a first language.
How our work made an impact
Back in April, we shared a report on the feedback we had gathered with decision-makers.
One of the particular issues was with the referral process for mental health support. We heard that in many cases the GP expected the patient to complete a self-referral form online. Our research showed that many of these residents did not have enough English to understand or complete the form. Additionally, confidence to use digital devices was low, particularly for older residents. They were much more likely to be digitally excluded which again made self-referral inappropriate as a pathway to accessing mental health support.
GPs in Islington have now been asked to actively support residents that don't have English as a first language through the referral to mental health support, rather than relying on residents making a self-referral.
A new advisory group has been set up to help ensure that the particular needs of black, minority ethnic and migrant communities are fully considered when mental health services are commissioned in the future. Healthwatch, along with Islington Bangladesh Association (another of the organisations that took part in the research) are chairing the group.
Public Health have asked the provider of the community well-being service Manor Gardens Welfare Trust to make sure they are engaging with small, grass-roots, BME-led organisations and their Chief Executive Officer has already started to act on this.
Read the report
The local organisations we worked with to undertake our research were Arachne Greek Cypriot Women's Group, Community Language Support Services, IMECE Women's Centre, Islington Bangladesh Association, Islington Somali Community, Jannaty, Kurdish and Middle Eastern Women's Organisation, and Latin American Women's Rights Service.
Read more about our findings in our report 'Mental health support services for migrant communities in Islington'.