Healthwatch hypertension information campaign kicks off in style
Our staff and volunteers have been offering free blood pressure tests and raising awareness of the dangers of high blood pressure at Callyfest and on Chapel Market.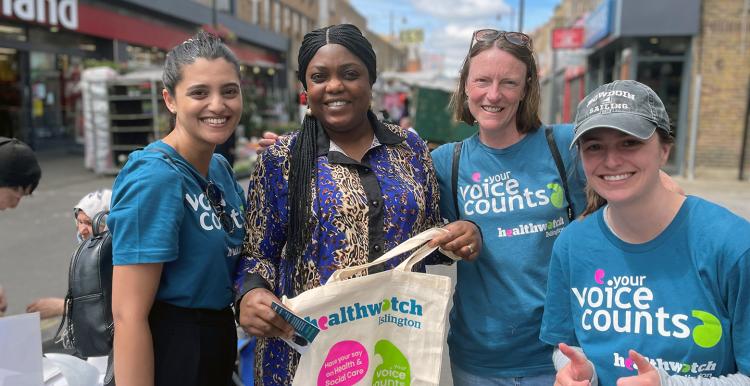 One in five people in Islington have high blood pressure but half don't realise it. We've spent the last week raising awareness of the condition, which is less commonly known as hypertension. It feels excellent to be out and about meeting residents again.
We gave free blood pressure checks to well over 600 residents. Those with blood pressure readings that were sufficiently high to be a concern were advised to visit their GP or a local pharmacy to get their blood pressure tested again by a medical professional.
We gathered detailed feedback on local health services from well over 100 residents. We were particularly interested in hearing about support for people with a high blood pressure diagnosis, and about bowel, breast, and cervical cancer screening services. We also ran a stall at Whittington hospital so we could hear from more people.
Do you have high blood pressure?
If you have two minutes to spare and have a diagnosis of high blood pressure, we'd like to know what support you find most helpful for managing your condition.