What will the 'new normal' look like for general practice in Islington?
Are the changes to services we've seen over the past nine months going to be here to stay?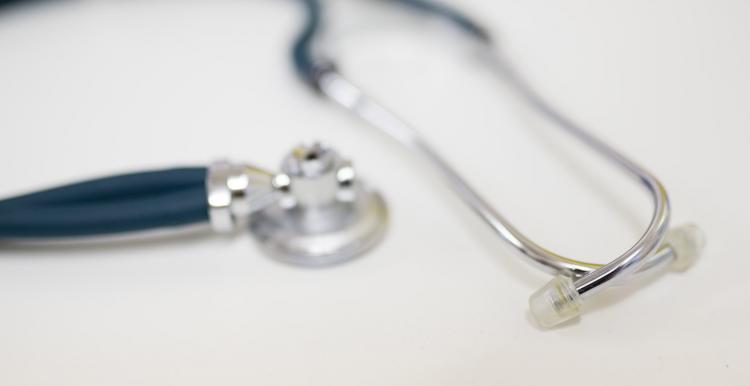 At our online event 'The NHS is open' local residents came together with doctors, practice managers, and health commissioners to share experiences of general practice during the coronavirus pandemic and to consider how services might look in the future.
Residents had a lot to say about primary care services plus questions which health professionals did a great job of answering. We share some of this content here:
Questions and discussion points
One change that we discussed was the introduction of eConsult. eConsult is a digital platform that enables GP practices to offer remote consultations to their patients. Patients use an online form to describe their symptoms. The GP surgery then make a decision on the appropriate response, which may take the form of an electronic message, phone or video call, or face-to-face appointment.
'I was surprised that our practice didn't get in touch earlier in the year to explain the changes. What percentage of patients find it too difficult to use eConsult and other new ways of interacting with GPs? It's not that simple. Services must communicate changes better.'
'Covid has accelerated technological change in how we access services. The general public is to be commended for adapting in challenging circumstances, but it's important to remember that GPs aren't necessarily computer wizards either. They have also had to adapt.
'When we come out of the pandemic access will be better for everyone. Those who find it more convenient to see their GP online can continue to do so, and it will also be easier to get face to face appointments because there will be fewer people coming into the practices.'
---
'Ringing the GP can be difficult. People struggle to navigate all the switchboard options. Phone access could be simplified.'
'I agree with you. One in five of us don't have the digital skills needed to access GP services via online platforms. As a health service, we need to be more aware. In theory, the more the eConsult tool is used the more pressure will be taken off the phones so it should be easier to get through. We all struggle with these call queuing systems at times. They have become such a widespread part of modern life.
'Perhaps the lengthy prerecorded covid messaging that callers are given whenever they contact the practice makes the experience harder than it needs to be. Perhaps some of this could be streamlined going forward. We will also need to keep looking for more solutions.'
---
'Electronic communication with general practice also needs to be streamlined. There are so many different apps, then there's the Patient Access website. One of the apps I have even tells me I'm not allowed to book appointments online. There are too many of them. Maybe this is a question for the wider NHS?'
'This is a great point. The logistics of making those changes are huge. At the level of individual practices, it can be confusing too. For example, some practices allow email as a means of communicating with patients and others don't. Some individual GPs send emails and others don't. It's a big challenge.'
---
'Looking further ahead, do you think it likely that the changes to accessing services we've seen as a result of covid are going to become the norm? If so we might look at them in a fundamentally different way.'
'Yes, I think they will. We've learned, through Covid, that a lot of things can be managed differently. For example, I have a messaging system. If I talk to a patient about a blood test I tell them "if the results are normal I'll send you a text". That saves them waiting for a letter or making another phone call.
'The approach of triaging first before giving an appointment will probably become the norm.
'What will change though is the frequency with which face-to-face appointments are offered. At the moment you can only have a face to face appointment if it is judged a clinical necessity. But there are other reasons why face to face appointments are important, for example in cases where there has been a bereavement or when a face to face interaction better supports a patient's mental health.
'After the pandemic, face-to-face appointments will be offered more often, once the covid vaccination makes this possible.
'It is also important to consider the needs of health professionals. They are missing seeing patients as well. And to train as a health professional you absolutely need to be seeing patients face to face.'
---
'I'm a practice manager. Halfway through the pandemic the health secretary did come out and say that GPs would be providing a "digital first" service going forward. GPs are wary of that, but I think there will be a change of landscape. We will not be returning to what we had before, because of this strong drive from above.'
---
'Given the huge scale of the challenge of implementing the Covid vaccine, how is that going to go?'
'There are lots of things that the NHS does well and some it does less well. Vaccines are one of the things we do well. We roll out a massive programme of flu vaccinations every year. There will be some challenges with the Covid vaccine. There will be issues of supply and demand. Because the vaccine is given in two stages that will have to be managed well. Also, some people who'll have a tetanus jab if they are going to Turkey on holiday without batting an eyelid won't be having a covid vaccination because of conspiracy theories about 5G. We'll need to combat misinformation about the vaccine.'