Community organisations are supporting their clients to be 'social prescription ready'
Social prescribing is a means by which people can be referred to non-clinical activities designed to support health and wellbeing. But sometimes clients' basic needs must be satisfied before social prescribing can be effective.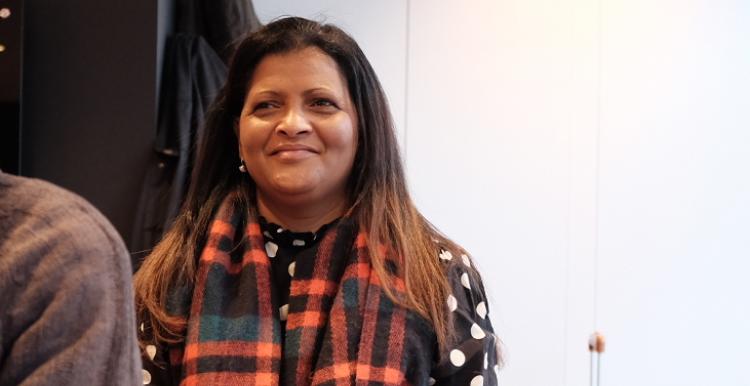 Small community organisations supporting residents from migrant communities are able to help their clients to become 'social prescription ready'. The people they support often contact them with pressing needs, related to welfare or housing for example. These organisations are able to advocate on behalf of their clients and provide the language support needed to help them to interact with statutory services. Once these pressing needs have been met, it becomes much more likely that clients will be able to engage with activities that support their health and wellbeing more broadly.
Eritrean Community in the UK supporting a client to be 'social prescription ready'
Sophia* has several medical conditions, including diabetes and blood pressure issues. Her application for Employment and Support Allowance was declined. Both her benefit and her housing benefit had been stopped for some time before Eritrean Community in the UK (ECUK) intervened. They gave Sophia advice and helped her to appeal the decision. They also referred her to another organisation to represent her at the Tribunal. Sophia won her case and the Department for Work and Pensions is paying her in full, including back payments.  ECUK have now referred Sophia to the women's group at the Old Fire Station, to help her to socialise with others.
*Sophia's name has been changed
Islington Bangladesh Association supporting a client to be 'social prescription ready'
Parvesh* is in remission from cancer. He suffers from a range of other health conditions and is also his mother's carer. They live in a council flat which has many repair issues. His wife and four children are living abroad. Parvesh came in to apply for Employment Support Allowance and Personal Independence Payment, as it was time for these benefits to be renewed. Islington Bangladesh Association helped him to complete the review forms. His repairs were also reported to the Council. Both benefit applications were successful. His repairs are under review.
Now some of these urgent concerns are being resolved, the organisation is able to offer Parvesh other support. His GP had previously given him a social prescription for exercise classes at the gym, but the sessions had been mixed and he hadn't felt comfortable attending. Islington Bangladesh Association is finding some male-only exercise sessions for him.
*Parvesh's name has been changed
Read the report
Download the report in full to find about more about the social prescribing and navigation work carried by community organisations.