Speaking to residents who have been affected by memory loss, from Islington's Greek and Somali speaking communities
As part of our work on the NHS Long Term Plan, we've been looking at dementia services.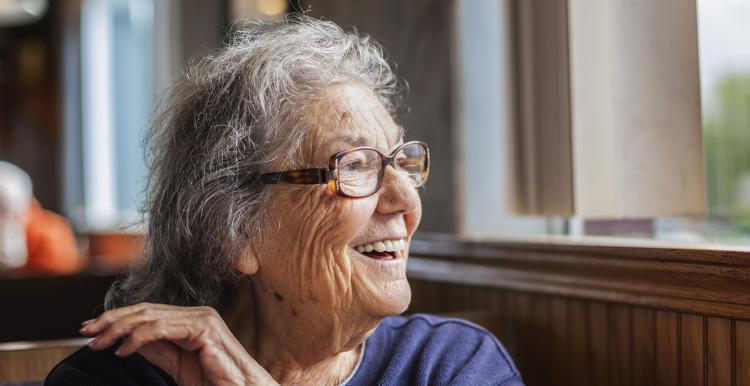 The NHS Long Term Plan is designed to make sure that the NHS continues to be able to deliver what we need, as society develops and our health needs change.
Throughout May and June we are talking to residents to find out what is most important to them about the future of the NHS. We also decided to look in detail at dementia services because, as people are living longer, the number of people affected is likely to increase.
Feedback from residents affected by memory loss
Islington Somali Community hosted a focus group and the Arachne Greek Cypriot Women's Group carried out telephone interviews. In total we heard from 19 residents with memory loss and nine who cared for a family member with memory loss. There were nine men and 19 women. Everyone who took part was aged over 50, and 5 people were in their eighties or above.
"When I noticed a difference in my mother I took her to the GP who sent her for an MRI scan at the Whittington. The scan confirmed early onset dementia. There was no follow up from the GP or hospital. The scan was done seven years ago. I have no care plan. I live with my mother and do everything for her myself. I bath, clean and cook for her. I took my mother back to the GP because her jaw was making clicking sounds. The GP thought she might be having mini-strokes and referred her to the Royal Holloway. After that we were referred to the Camden memory clinic and my mother now goes there once every six months. They only ask her a few question such as 'are you depressed?' The problem is my mother answers 'yes' to everything. When they ask if she can manage things she says yes, but I tell them the reality that she cannot manage anything. I am depressed and I feel like I have no life. I am stuck. I understand the illness but it is difficult for me day-to-day as I also work.

"My cousin used to volunteer at Alsen Day Centre and she helped arrange for my mother to go there three times a week. They arrange picking my mother up and dropping her off. My mother did not want to go at first but now she likes it as there are other Greek ladies there and it is run by a Greek speaking lady. Camden memory clinic offered to send me leaflets about other services but my mother would not be able to engage with them if they are not Greek speaking."
What we learned
There was a general reliance on family and local community networks for support.
In some instances support services had been offered but participants had declined to use them, believing they did not need them or would not find them useful. Often these decisions were made without a full understanding of what the services actually provided.
A number of people in the Somali focus group expressed mistrust of health services in general, which made them less likely to access dementia services. "I do have memory loss but I feel there is no point for me to get help. They haven't helped me with my other health conditions." 
There does not seem to be a consistent approach to putting together care plans for people diagnosed with dementia. If they are fortunate enough to have family to look after them it seems to be left to them to sort out the ongoing care. One of the difficulties is some people with memory loss insist that they can manage independently, and it is difficult for health services to ascertain the true level of support that is needed when people say that they can manage alone.
More language support would be useful for these groups in order to help health services to engage, so that changes in levels of need can be detected as early as possible. It seems that people are left to manage as long as they say they are are able to manage, but in reality they may be struggling. It was interesting that not all participants thought about talking to their GP about changes in their condition.