Local maternity project has helped refugee and migrant women to improve their physical health and mental wellbeing
Maternity mentors have helped refugee and migrant women during pregnancy and early parenthood to access appropriate services and information, and overcome language and cultural barriers.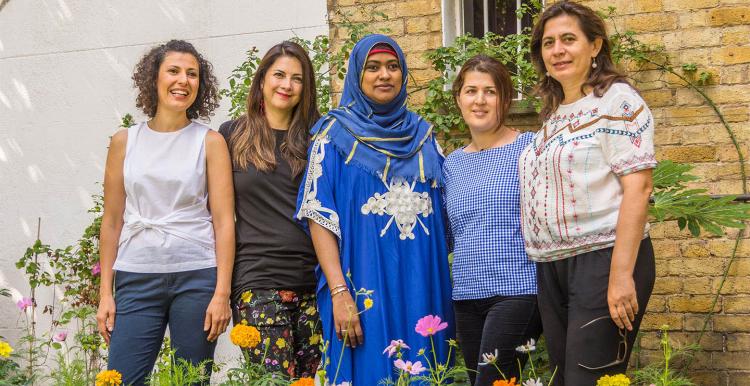 I have made a lot of friends. I was alone before. I was in dispute with my family and had no friends at all. Because I have been coming to the workshops and support groups I have met other women.
Manor Gardens Welfare Trust commissioned Healthwatch Islington to provide an independent evaluation of the Bright Beginnings project. The project, which has run for three years, has helped to tackle some of the obstacles that refugee and migrant women face during pregnancy and early parenthood.
These women face language and cultural barriers, and often lack social support networks. In addition they have a lack of knowledge and understanding of maternity services in the UK.
The project provided training to Maternity Mentors to support women from Latin American, Arabic, Turkish, Somali, Bulgarian (and Russian) speaking communities.
Mentors provided support at healthcare appointments, informed women of their entitlements and options, and referred them on to relevant specialist services.
Mentors also facilitated peer support groups where women from these communities could come together to share knowledge, build confidence and develop long term support networks.
The project offered bilingual community workshops covering topics including healthy eating and staying well, coping with postnatal depression, breastfeeding and immunisations.
Effective partnerships were developed with local health providers and statutory organisations, enabling them to better engage with these vulnerable groups.
Read our project evaluation
The report provides plenty of evidence about issues that women from these communities are struggling with during and after pregnancy, as well as the ways that this project has worked to address them.