We asked outpatients at the Whittington whether they felt the hospital provided good information about their appointments.
We visited the Imaging Department, and the Fracture and Antenatal Clinics. Most people felt the hospital was doing a good job, but there was still some room for improvement.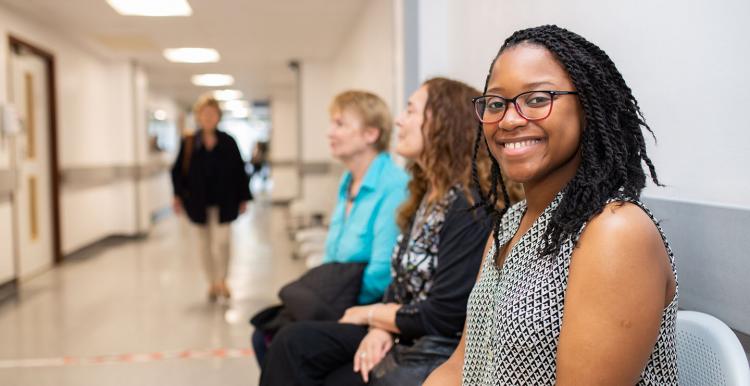 The letter was clear. It told me what I needed to do before my appointment, for example bring prescriptions and write down any questions I have in a list. It was also clear where I needed to go.
Healthwatch staff and volunteers made two visits to the Whittington Hospital last November. We spoke to 64 patients about the information they had been sent ahead of their appointment. We also asked them how easy it was find their way around the hospital, and what they thought of the clinic waiting areas.
What patients told us
Most felt that the information included in appointment letters was clear and easy to read.
Those who received reminder texts found them very helpful.
Not everyone who would have liked to get a reminder text had been sent one.
Patients generally found it easy to locate the clinic they needed. Those looking for the Antenatal Clinic had the most difficulty.
Clearer signage would be helpful, particularly for patients using the rear entrances
to the hospital, where there are no reception facilities.
Patients also praised the staff, feeling they were friendly, helpful and approachable.