The walk in service at Ritchie Street gets good reviews from patients
We interviewed 48 patients using the walk in service at the Ritchie Street Health Centre.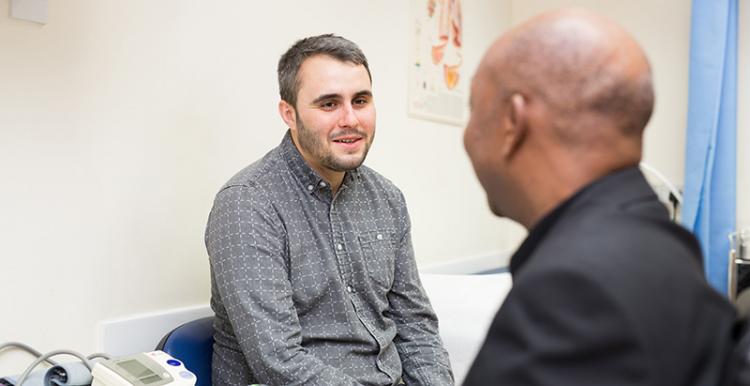 I couldn't get an appointment at my GP. I needed to be seen as soon as possible for an infected tattoo. It's easy and quick and it's excellent that the pharmacy is in the same building.
Healthwatch staff and volunteers spent two days at the Angel Medical Centre, the walk in service based at the Ritchie Street Health Centre. People come to the walk in centre when they need to see a doctor or nurse urgently and they can't get an appointment at their regular GP. We were asking patients what they thought of the service.
Feedback was very positive. People praised the speed and quality of the service, and some expressed a preference for the walk in model as a means of accessing services in general.
Why are commissioners looking at the walk in centre?
The walk in centre is unable to access your patient records, or refer you on to other services. This means that if your condition is felt to be serious, you'll have to go from the walk in centre to Accident and Emergency and wait to be seen all over again. Also, if you live in Archway for example, you're less likely to use the walk in centre because it's too far away.
Future plans
Commissioners are considering using the money that is currently spent on the walk in centre to provide urgent and same day appointments out of a small number of GP hubs  across the borough, so more people can access them. Another option being considered is making a limited number of extra appointments available at individual GP practices. We ran an online survey, and asked people's views at the last meeting of the Islington Patient Group and at other community events. People were split on which option they preferred.
What does Healthwatch think?
If the service does change, we hope that where possible the strengths of the walk in centre model are not lost, even as its weaknesses are addressed.

It is important that the needs of people who are not registered with a local GP are considered.