Social care and disability - then and now
A new blog about the experience of care services from the perspective of a long time Islington resident with disability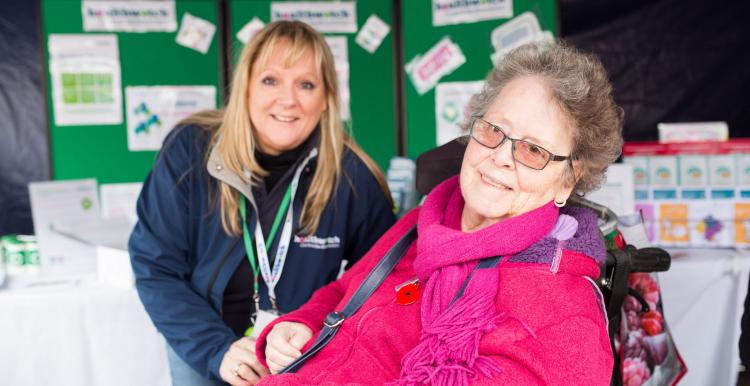 My mother was from the north of Scotland. She was in service from the age of 14. My father was from Poland. He came over to England during the first world war and joined the army. I came along in 1948.
My mum only found out that I had cerebral palsy when I was two and a half. She took me all over the place to try and find answers and she was constantly fobbed off, 'oh your baby is lazy' or 'she'll never do anything, she'll never speak, she'll just be like a vegetable', which I gather still happens today. That's why I want other parents to read this because really, when a baby is a baby you don't know what they're going to be like because they're not fully developed. And also physiotherapy and other types of treatment make a difference. It's very important to be diagnosed early and worked upon.
My mother really tried as best as she could to bring me up and provide for me within her means. She did a good job. We lived outside Glasgow in a place called Thornton Hall. I went to boarding school at the age of five because that's what happened in those days. Very few disabled children went to what I call mainstream school. At the time I didn't like going to boarding school but having said that, we were incredibly well looked after and loved. They never told us that, but we always had clean clothes on every day and staff were very supportive of us.
The school was so small there were only ten boys and ten girls, and five day pupils that lived locally. In those days there weren't many facilities for children in wheelchairs or children with walking difficulties. We were taken to places around the school like the zoo and we were taken shopping. I was there until the age of eight when my mother realised I probably wasn't getting as much treatment as I could. She felt that I would be better off in London where they were more advanced...
A recent bad experience
I have a standing hoist we use when I need to get in and out of my wheelchair. I spent a whole day unable to get up because the hoist was broken and none of the organisations I called would help.
In the morning when my carer came to get me up in the hoist some screws fell out and she said 'I'm not really supposed to hoist you up now. It's too dangerous.' I rang my home care provider and I rang the occupational therapy department. They said I had to ring my social worker. I got my social worker's number but she wasn't at her desk and the mobile number on her voicemail wasn't correct. Eventually my social worker got in touch with me and said she was going out but would send an order to Medequip, the company that service my hoist.
I rang Medequip a couple of times in the afternoon to check what was happening, but they hadn't received the order and said they couldn't do anything without it. This went on and on. I rang my social worker again only to be told the office was closed, even though she had promised she would call back. Then a lovely social worker rang me in the evening and she got in touch with Medequip. They finally came out after 11pm.
All those hours I waited. It was horrible. I couldn't drink all day. The first social worker said I should just use my incontinence pad and go to the toilet in my wheelchair.
In the past if something went wrong with my hoist I was allowed to ring Medequip directly and they would come out within a couple of hours. Changing that process has made it much harder for me.